Star Hunt is a boutique executive search firm specializing in human resource solutions and consulting services for premier international industry leaders. At Star Hunt, we place top talents in wide range of senior positions across various practice areas to fulfil your most challenging workforce needs.
Our main areas of expertise encompass several industries and functions including professional and financial services, outsourcing and consulting, with particular focus on management teams for HR, SSC and BPO sectors. Our clients include both SME's as well as multi-nationals across Europe.
At Star Hunt we believe in long-term relationships by placing our clients and candidates at the core of our operations. We want to increase your value by sharing our knowledge, respecting mutual engagement, cultivating partnerships and providing professional services of highest quality. We take personal responsibility for all our assignments and through dedication to ethical standards, we focus on execution and delivery of our promises.
We believe in mutual engagement and partnership with both our clients and candidates
We challenge ourselves to provide not only the best talent but also the right one for each organization – this means we listen carefully and provide honest advice on best in class HR and recruitment solutions
We dedicate a significant amount of time to get to know our clients and candidates as best as we can to provide high-quality services
Our clients and candidates can trust us, rely on our market knowledge and always be sure that all information remains confidential
Due to international candidate network and cross-border partnerships we can easily tap into top talents in different countries
We treat each client and candidate individually, which means we respect everyone's time and needs
Last but not least, a search for top talents is our passion and therefore it is a great pleasure to take away the recruitment 'pain' from your shoulders. We want to share our passion, connection and thoughts to be your true advisor for you as our client or candidate.
To provide outstanding human capital solutions through excellence, dedication and focus on delivery.
Our vision is to create superior international career opportunities for managerial talents and pro-actively support our clients in fulfilling their most challenging workforce needs. This said, we strive to grow our business with integrity, honesty, quality, commitment and innovative mind-set. We deliver the difference.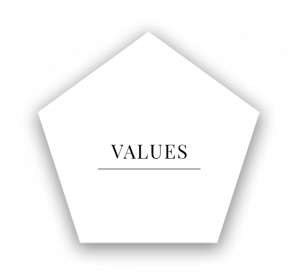 SUPERIOR CUSTOMER SERVICE
We put our Clients and Candidates first
COMMITMENT
We execute and deliver on our promises.
URGENCY
We act quickly and do not miss deadlines.
PERSONAL RESPONSIBILITY
We admit to failures and we have the courage to be the first to change course.
QUALITY
We commit only to that what we do well.
COMMUNICATION
We believe in long-term relationships.
RESPECT
We treat our business partners the way we want to be treated.
INNOVATIVE
We remain responsive to changes and constantly think outside the 'box'.