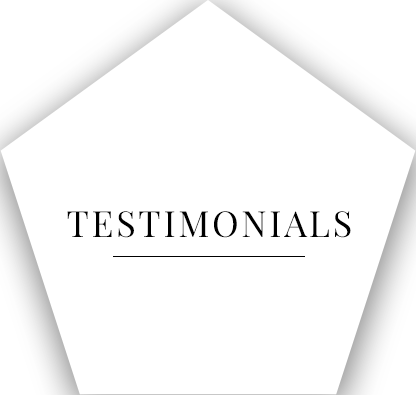 I had a pleasure to co-operate with Agnieszka few times when Agnieszka was Head of recruitment companies and was successfully supporting complicated recruitment projects for our business.  In BPO/SSC industry fast and high quality recruitment projects led by a good leader with industry knowledge and a wide network within industry experts are key to success. Agnieszka is such a person, manager, leader and it was always a great pleasure to work together. I recommend Agnieszka as a very good business partner, HR expert as well as a friend with great communication skills, success oriented approach and hungry to undertake new challenges.
Wiktor Doktór
General Manager at SouthWestern BPS Poland (2006-2012) and presently CEO at Pro Progressio
I worked with Agnieszka for over 2 years, during which time she helped me recruit many exceptional candidates. Agnieszka has a high level of integrity putting forward only those candidates who matched our requirements. She is never afraid to push back and is professional, thorough and consistently goes the extra mile. I would have no hesitation in recommending Agnieszka and look forward to working with her again in the future.
Mattie Rice
Managing Director UK | Club 9 Sports and Prometheus Capital
I have had the pleasure of working with Agnieszka Walter for a long time when recruiting new people to our teams. This has been a very positive experience where she by understanding our needs has helped us finding very valuable team members in the development process of our company. Therefore, I am very happy to pass my best recommendations to take advantage of the services Agnieszka is offering. This will ensure that you will have a professional partner understanding your requirements, giving you a customer service on the highest level that you can expect and someone who will understand your needs thanks to her brilliant focus on the customer's need.
Ulf Oldenborg
CEO | Natural Pharmaceuticals Group
I have known Agnieszka for many years first as a candidate and later as a client. In both cases she has successfully helped me and exceeded my expectations. Agnieszka has not only supported our workforce needs over the years but also acted as a business and HR advisor when we were setting up new offices. Agnieszka is without a doubt a dedicated, trustful and knowledgeable leader with high business acumen and customer orientation. In addition to that her generous and respectful attitude as well as personal approach to clients and candidates made it an easy choice for us to pick a preferred recruitment partner.
Marcin Tomaszewski
Country General Manager | Unicall Communication Group, Poland
Agnieszka has supported our recruitment needs for many years. Throughout the time of our collaboration, Agnieszka became one of the very few valued suppliers to our business. I have always found her to be extremely professional, committed and enthusiastic about each given request. She not only made sure to deliver the best in quality service in a timely manner but also was never afraid to say 'no' if she was not able to provide support. I fully trust Agnieszka's knowledge and certainly feel that I have always been put at first as a customer. It's been a great pleasure to work together and I hope this business relationship will continue.
Anna Gołembska
Talent Acquisition Manager | Franklin Templeton Investments
Agnieszka successfully recruited me for a position at Bank of Ireland in Dublin. Throughout the entire process she ensured that I was well prepared and had all the information and support that I had required. Once I started at BOI, Aga continued to keep in contact to help support my transition and on-boarding process. I have always found Agnieszka to be very professional, well-organised and efficient. She consistently demonstrates excellent communication skills and I would highly recommend working with her from a candidate's perspective.
Anna Wiszowata
Head of Treasury | Green Network Energy Ltd., London
I was Agnieszka's successfully placed candidate during a cross-border recruitment process within the banking industry. My personal experience working with Aga was only positive in terms of communication, process clarity, preparation and finally transition to a new country. She has made a great impression as a consultant from the beginning of our business relationship. Apart from Agnieszka's professionalism, I also found her to be very kind, friendly, enthusiastic and passionate about helping people to find and settle in their new jobs. I would certainly revert back to her if I ever needed help in finding a job again.
Łukasz Kamiński
Banking Client Associate | HSBC Bank Luxembourg